Providing walking tours since 2010, Charleston Perspective Walking Tours provides a unique experience with 10am and 1pm group tours or private tours.
Click the

BOOK NOW

button to schedule a daily tour.

Stroll the cobblestone streets, passages and alleys as you d

iscover the history of Charleston from the founding in 1670 through Proprietary rule, British rule, wars, fires, earthquakes, hurricanes, the slave trade, Gullah/Geechee culture, religious diversity, architecture, economic swings to present growth and expansion.

Discover the lesser known history of Charleston including the 50 years of Proprietary rule before becoming a British colony, the Charleston Tea Party 2 weeks before the Boston Tea Party, the 1st decisive victory of the Revolutionary War at Ft Sullivan, the African art form of the sweet grass baskets, the unique architectural style of the Charleston Single House...

The 2 hour Daily Tour is around 1 mile in distance though the alleys and cobblestone streets of the historic walled city district.

10 am and 1 pm walking tours meet at the US Custom House, 200 East Bay Street

Please wear comfortable walking shoes, uneven sidewalks and alleys.

Please bring an umbrella and water bottle, unpredictable weather
Private Walking Tours are available for any size group
- call, text or email for pricing and availability.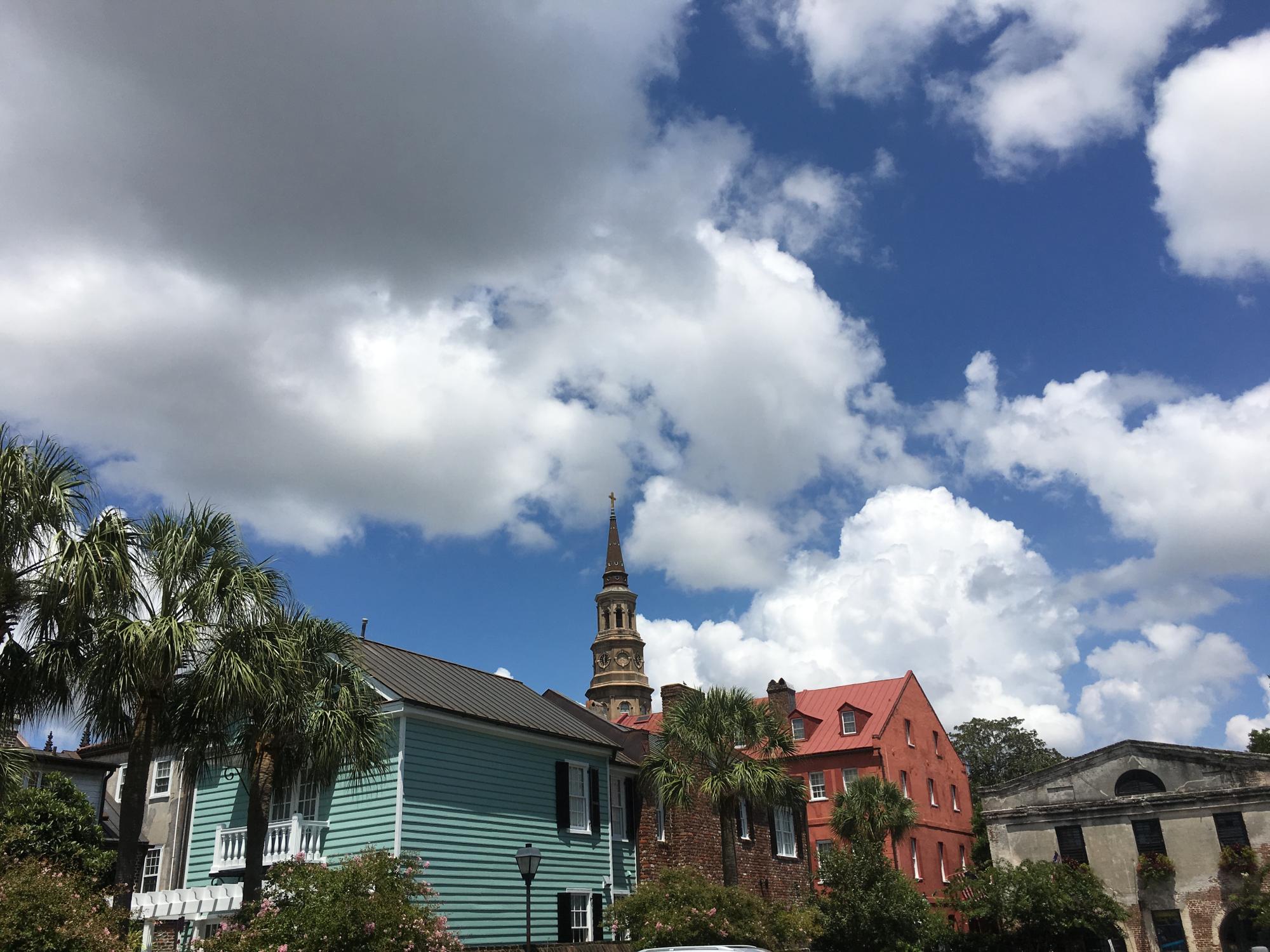 Charleston Perspective Walking Tours
A Walking Tour is the perfect introduction to a city.
Discover the history of Charleston through the eyes of a local guide!
Martha Middleton Wallace, founder of Charleston Perspective, is a 13th generation Charlestonian tracing her ancestry back to Dr Henry Woodard, who arrived on the first ship to Charleston in 1670. Martha has been a licensed/certified tour guide in Charleston since 2010.
Born and raised in the historic district, Martha is steeped in the knowledge of the history, economy, architecture and culture of the All America city of Charleston.
Martha received a BA in Anthropology from the University of South Carolina, and has been an Archaeologist for over 25 years, with many projects in the city of Charleston. Her perspective will offer unique insight into this historic city.
Bradley Tyler Wallace grew up in Charleston, moving here with his family when he was 6 years old, playing sports at Hazel Parker Playground and living on Rainbow Row after graduating college. He and Martha were married in 1996 in St Philip's Church.
Brad received a BA in History from the University of South Carolina in 1992. He has a passion for South Carolina history, with extensive knowledge of the history of Charleston.
Brad has been a licensed/certified tour guide with the city of Charleston since 2016. Journey through the walled city district and come away with a better understanding of the places and characters that make up this beautiful historic town.
Dorothy Porcher Holland is a descendant of the French Huguenots who immigrated to Charleston in 1680. Her father, Richard Porcher, is a celebrated author and foremost expert of the Carolina Gold rice culture and Sea Island cotton. Her mother was instrumental in the development of the Gullah/Geechee Cultural Heritage Corridor. The stories and history that make up the rich and diverse culture of the Lowcountry were her upbringing.
Dorothy is a fourth generation College of Charleston graduate and grateful to have lived and worked in the Holy City her whole life. For many years she has worked in the tourism industry as a travel planner and advisor. Her knowledge of the history and culture of Charleston will leave you with a better comprehension of this unique and historic city.
Martha Middleton Wallace
Owner / Tour Guide
Dorothy Porcher Holland
Tour Guide
Bradley Wallace
Tour Guide
Larger tours will have the option to use a personal listening device, to better allow for social distancing. The device comes with an earpiece and a standard 3.5mm port. Feel free to bring your own headphones or earbuds to use.
Susan Guerard Cale can trace her family roots back to a group of French Huguenots arriving in Charleston in 1680. She was born and raised on the Charleston Peninsula and still enjoys living downtown, near Hampton Park.
Susan received a BA in Art History from the College of Charleston. With her inside knowledge of the ins and outs of Charleston, she will guide you through the passages and alleys as you discover the history, people and architecture of this national treasure of Charleston, SC.
Susan Guerard Cale
Tour Guide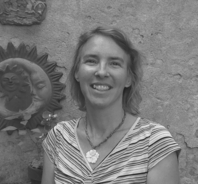 Call or Text (843) 460-8671
charlestonperspective@gmail.com